Nursery - Admissions
We have a maintained Nursery with places available from 3 years of age. Our Nursery is lead and managed by Ms Wilson who is an experienced, fully qualified Early Years teacher. She is supported by Mrs Naylor, who is an early years trained and experienced member of our support staff. Our staff go above and beyond to ensure that your child learns in a caring and stimulating environment.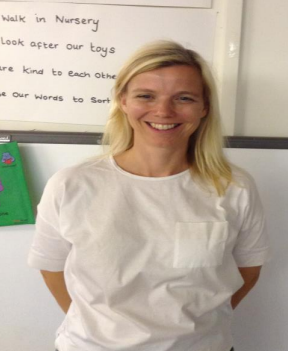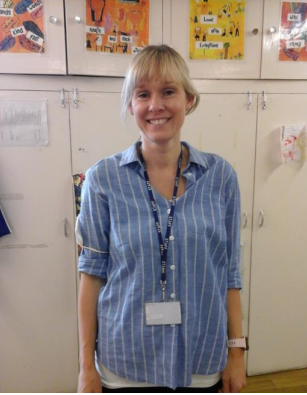 Mrs Wilson Mrs Naylor
Joining our Nursery from a young age is an excellent transition to our Reception class, as nursery children get to know the staff and school from the very beginning of their journey.
We also offer wrap-around care via our partner Kids' Planet, who collect from Cherry Grove and take to their specialist setting near Bishops' High School.
To express interest in a nursery place, please apply online by clicking here.
You can also contact admin@cherrygrove.cheshire.sch.uk (a paper copy of an application form is attached below).
We currently offer two sessions daily, with up to 30 children attending in each session.
Morning session: 8.40 – 11.40

Afternoon session: 12.30 – 3.30
In addition to this, we have a limited number of 30 hour places for parents who are eligible. To check your eligibility, please
click here.

Curriculum At Cherry Grove Nursery

We deliver a curriculum based on the framework for the Early Years Foundation Stage. This describes the seven areas of learning and development which "must be implemented through planned, purposeful play". The framework also states that "Practitioners must respond to each child's emerging needs and interests, guiding their development through warm, positive interaction." We have a fantastic team of adults who put this into practice every day. In addition, the framework describes "Three characteristics of effective teaching and learning ... playing and exploring ... active learning and creating and thinking critically." These describe exactly the approach we take to learning in our foundation stage at Cherry Grove Primary School.

Throughout the year the Nursery children play, make friends, develop and learn. They have great fun, exploring and creating, indoors and outside. They gain independence and confidence and their natural curiosity is encouraged at all times.

You can also read more information about the Curriculum in the attachment at the end of this page.

Focus Week

Your child will be a focus child once a term. Prior to this week, we ask you and your child to take photographs over the weekend. These can then be emailed to the school email address. During their focus week the staff will record your child's experiences on a Learning Journey sheet. When the week is over your child's teacher will invite you into school to speak about their progress and to look at their learning journey.

Find out more information about our staff and overall provision in our booklet attached below:

EXPRESS INTEREST IN A PLACE TODAY BY CLICKING HERE!